Support our work today! Plan Curtail relies on gifts, such as yours, to help us develop the tools people need when they decide to make a radical shift and take personal responsibility for healing the climate.
Please click below to make either a monthly or a one-time donation.
Every gift makes a difference.
Other Ways to Give:
To avoid giving 3% of your donation to Paypal, mail us a check.
Mail
TAX DEDUCTIBLE CONTRIBUTIONS TO:
Plan Curtail
Post Office Box 207
Yellow Springs, Ohio 45387
USA
General fund contributions to support our ongoing project development and overhead are always welcome.
Honor Someone Special
A gift shows your commitment to a more equitable and energy sustainable world and is an excellent way to express your respect, gratitude, and love for a special person. Your contribution will be recognized with an appreciation sent to your honoree, from both you and Plan Curtail.
Create a Legacy Through Your Will
This is a way to find a balance between meeting your personal financial objectives and contributing meaningfully to a better world for all. Giving generously to Plan Curtail in your will helps create a sustainable future for you and your loved ones. If you would like one of us to contact you about this, please let us know on our Contact Us page, in Comments.
Gifts to Plan Curtail in the form of stocks, bonds, or mutual funds–as well as closely held private stock (an option not often considered, but attractive in many cases)–may be especially attractive under the current tax laws.
Enroll Your Friends
Click here to forward a link to Plan Curtail's website to people you believe are ready to support a more equitable and energy-sustainable world.
Enlist Your Employer
Many employers will match your donations to Plan Curtail dollar-for-dollar including monthly pledges.
Questions? Suggestions?
Email or call our office at 937-767-2103
Plan Curtail has IRS 501(c)3 tax-exempt status—contributions are tax-deductible in the United States to the extent permitted by law.
Our Federal Tax ID number is 81-1240356.
We value your privacy and take every precaution to protect your personal information.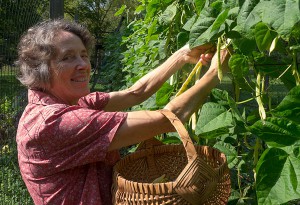 Thank you for joining us in developing the methodology to manage our personal CO2 emissions as a fundamental tool for climate healing. Our goal is to give people full understanding of how their choices relate to CO2 reductions. Plan Curtail research and educational activities focus on reducing energy consumption from housing, food, and transportation (67% of U.S. CO2 emissions). Efficiency and renewable energy are not enough! To survive we must also significantly cut back or curtail our personal energy use, learning to live equitably within the Earth's limits.
Thank you for your tax-deductible donation!